What is a 'Must Read' for those interested in medical education?
Each month, we identify 3-4 noteworthy articles from the health professions education literature and label them as "must reads." Selection is based on several criteria including originality and methodological rigor. Our process includes a formal search of the peer-reviewed literature, screening titles and abstracts, full text review, and an editorial meeting to achieve consensus.
Who are we and why are we doing this?
Our reviewers include individuals with expertise in teaching, educational oversight, and research as well as those who are beginning their careers as educational scholars.
The volume of health professions education articles has become overwhelming. In curating some of the best new published papers, we hope to make it easier for all of us to keep abreast of cutting edge educational scholarship and practices.
We'd welcome involvement in the selection process. If you are interested in supporting this work or have perspectives to share, please email Sean Tackett: stacket1@jhmi.edu. You can also follow @MedEdMustReads on X (aka Twitter) to be notified when new must read articles are selected.
(Current Reviewers: Kavita Chapla, Scott Kinkade, Andrew Klein, Viviane Liao, Emily Ma, Susan Mirabal, Amin Nakhostin-Ansari, Bridget O'Brien, Ashley Paul, Stasia Reynolds, Ben Roberts, Carolina Saldanha, Katherine Senko, Julia Shalen, Kiara Smith, Sean Tackett, Scott Wright)
Featured This Month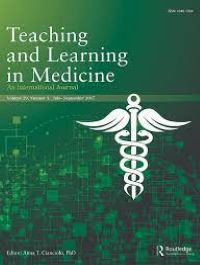 The Gist
• Interviews of 17 non-U.S. participants in a daily online clinical reasoning session.
• Described 4 themes: (1) clinical reasoning was a shared domain that (2) led to a sense of community and (3) desire to be a change agent, which could (4) expand global access to clinical reasoning education.
WHY THIS IS A MUST READ
Sound clinical reasoning is foundational to high quality healthcare and requires practice. This article illustrates how online options can bring together learners from around the world to share thoughts and enhance reasoning processes.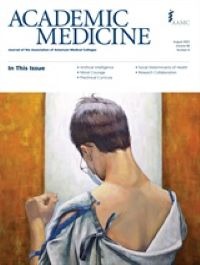 The Gist
• Document review, interviews, and focus groups to evaluate competency-based medical education (CBME) in 8 residency programs at a Canadian institution.
• Identified 3 themes of assessment burden and 27 corresponding adaptations that programs made.
WHY THIS IS A MUST READ
Medical education has many promising ideas, but translating them into practice can be difficult. This study's rigorous evaluation generated constructive suggestions for those interested in implementing CBME.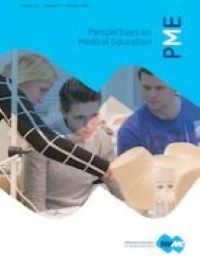 The Gist
• Review of "workplace happiness" as described in psychology, sociology, economics, and organizational behavior literature.
• Happiness studies were rare in medical education and focused on psychological concepts.
WHY THIS IS A MUST READ
It may be taken for granted that we all want to be happy, but what happiness means is not the same for everyone. This article reminds us to understand individuals in their social contexts and take a holistic view of happiness and wellness.