What is a 'Must Read' for those interested in medical education?
Each month, we identify 3-4 noteworthy articles from the health professions education literature and label them as "must reads." Selection is based on several criteria including originality and methodological rigor. Our process includes a formal search of the peer-reviewed literature, screening titles and abstracts, full text review, and an editorial meeting to achieve consensus.
Who are we and why are we doing this?
Our team is composed of individuals with expertise in teaching, educational oversight, and research as well as those who are beginning their careers as educational scholars.
The volume of health professions education articles has become overwhelming. In curating some of the best new published papers, we hope to make it easier for all of us to keep abreast of cutting edge educational scholarship and practices.
We'd welcome involvement in the selection process. If you are interested in supporting this work or have perspectives to share, please email Sean Tackett: stacket1@jhmi.edu. You can also follow @MedEdMustReads on Twitter to be notified when new must reads are selected.
(Reviewers: Kavita Chapla, Belinda Chen, Alaina Chodoff, Kara-Grace Leventhal, Gigi Liu, Emily Ma, Thiago Bosco Mendes, Susan Mirabal, Amin Nakhostin-Ansari, Hannah Oswalt, Stasia Reynolds, Ben Roberts, Elizabeth Ryznar, Carolina Saldanha, Dan Sartori, Kiara Smith, Sean Tackett, Scott Wright)
Featured This Month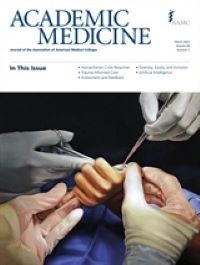 The Gist
• Review of video-recorded simulated outpatient encounters to identify features of management reasoning.
• Describes 12 features, organized into 4 steps: (1) starting a management script, (2) identifying and discussing options, (3) choosing options with patients during shared decision-making, and (4) ongoing monitoring and adjustment.
WHY THIS IS A MUST READ
Medical care requires more than making an accurate diagnosis and recommending the right treatment. This study offers a framework that can be used to understand, analyze, and improve the complex processes underlying clinical management.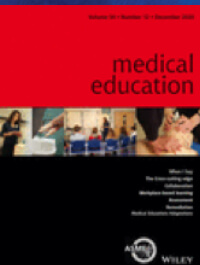 The Gist
• Interviews of 29 medical learners to understand how they make decisions about advocating for patients.
• Engaging in health advocacy depended on learners' knowledge, time available, perceptions of patients, social positions, and social norms.
Why This Is A Must Read
Physicians have privileged positions in health systems that can be used to improve equity for patients. This study provides practical recommendations to address barriers and empower learners to practice health advocacy.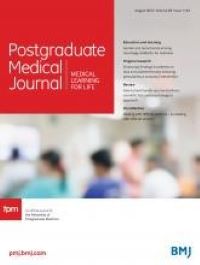 The Gist
• Survey of trainees in 9 specialties at 1 institution to compare 16 causes of stress and 4 wellness interventions.
• Best-worst scaling analysis suggested work-life integration and clinical documentation were top stressors, and interventions with professional support were preferred to peer support.
Why This Is A Must Read
There are many causes of residents' work-related stress and options to mitigate it. This study illustrates how a discrete choice modelling method can generate evidence to prioritize resources in support of resident well-being.