What is a 'Must Read' for those interested in medical education?
Each month, we identify 3-4 noteworthy articles from the health professions education literature and label them as "must reads." Selection is based on several criteria including originality and methodological rigor. Our process includes a formal search of the peer-reviewed literature, screening titles and abstracts, full text review, and an editorial meeting to achieve consensus.
Who are we and why are we doing this?
Our team is composed of individuals with expertise in teaching, educational oversight, and research as well as those who are beginning their careers as educational scholars.
The volume of health professions education articles has become overwhelming. In curating the best new published papers, we hope to make it easier for all of us to keep abreast of cutting edge educational scholarship and practices.
We'd welcome involvement in the selection process. If you are interested in supporting this work or have perspectives to share, please email Sean Tackett: stacket1@jhmi.edu. You can also follow @MedEdMustReads on Twitter to be notified when new must reads are selected.
(Reviewers: Kavita Chapla, Belinda Chen, Alaina Chodoff, Kara-Grace Leventhal, Gigi Liu, Emily Ma, Thiago Mendes, Susan Mirabal, Hannah Oswalt, Stasia Reynolds, Ben Roberts, Elizabeth Ryznar, Carolina Saldanha, Dan Sartori, Sean Tackett, Scott Wright)
Featured This Month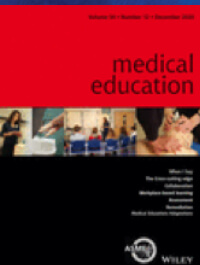 The Gist
• Realist review on formal curricular interventions to enhance person-centered clinical skills.
• Reflection and longitudinal support can reconcile learners' biomedical perspectives, which assume that most patients are the same, with a person-centered perspective.
Why This Is A Must Read
Patients have unique backgrounds and circumstances, which requires attention to individual differences. This article highlights strategies that can help learners develop the attitudes and skills needed for holistic and personalized care.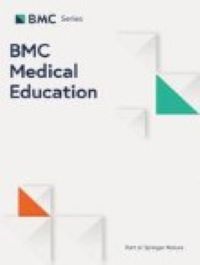 The Gist
• Surveys and interviews of medical students who completed a short online curriculum grounded in the Stoic practices of negative visualization and Stoic mindfulness and reflection.
• Pre-post measures showed Increases in stoicism, empathy, and resilience.
Why This Is A Must Read
Stoic philosophy emphasizes constructive responses to emotions, especially in the unexpected and challenging situations that are common in health professions education. This study offers a curriculum that can foster Stoicism and emotional well-being.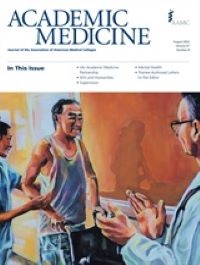 The Gist
• Scoping review from across higher education to describe characteristics of high-quality narrative feedback.
• Suggests 7 quality indicators and 12 recommendations for writing narrative assessments.
Why This Is A Must Read
Thoughtful, specific, and actionable feedback is crucial to guiding learners' development, but written comments are often lacking. This article's concrete recommendations can promote narrative assessments that better support learning.