What is a 'Must Read' for those interested in medical education?
Each month, we identify 3-4 noteworthy articles from the health professions education literature and label them as "must reads." Selection is based on several criteria including originality and methodological rigor. Our process includes a formal search of the peer-reviewed literature, screening titles and abstracts, full text review, and an editorial meeting to achieve consensus.
Who are we and why are we doing this?
Our team is composed of individuals with expertise in teaching, educational oversight, and research as well as those who are beginning their careers as educational scholars.
The volume of health professions education articles has become overwhelming. In curating the best new published papers, we hope to make it easier for all of us to keep abreast of cutting edge educational scholarship and practices.
We'd welcome involvement in the selection process. If you are interested in supporting this work or have perspectives to share, please email Sean Tackett: stacket1@jhmi.edu
(Team: Kavita Chapla, Thiago Mendes, Susan Mirabal, Stasia Reynolds, Elizabeth Ryznar, Dan Sartori, Sean Tackett, and Scott Wright)
Featured This Month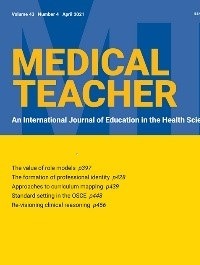 The Gist
• Interviews of medical students in Brazil who have physical, visual, and/or hearing disabilities to understand their experiences in medical education.
• Students described challenges faced in admissions, teaching and learning, and socialization.
Why This Is A Must Read
Students with disabilities are underrepresented in the medical profession. As schools seek to enroll more students with disabilities, this study suggests that more can be done to create learning environments that are accessible and inclusive.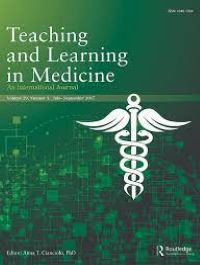 The Gist
• Commentary describing ways to incorporate cultural humility into medical student curricula.
• Discusses safe learning environments, awareness of the history of medicine, linking to clinical and community learning experiences, international exchanges, and assessing cultural humility.
Why This Is A Must Read
Achieving mastery in cultural competency may not be possible, but we can have cultural humility, which helps us remain reflective, open, and curious. This article can help educators foster cultural humility in learners.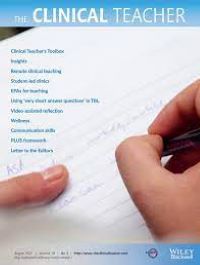 The Gist
• Commentary on the cognitive biases that influence assessment of clinical learners.
• Describes 3 steps to manage bias: Name (i.e., acknowledge bias), Reframe (i.e., use language that reflects subjectivity), and Check-in (with learners).
Why This Is A Must Read
We all bring biases to assessment. Openly acknowledging our subjectivity can make it easier for learners to actively engage in self-assessment and improvement. The 3 steps and example phrases in this article could be used by educators to improve assessment and feedback.