What is a 'Must Read' for those interested in medical education?
Each month, we identify 3-4 noteworthy articles from the health professions education literature and label them as "must reads." Selection is based on several criteria including originality and methodological rigor. Our process includes a formal search of the peer-reviewed literature, screening titles and abstracts, full text review, and an editorial meeting to achieve consensus.
Who are we and why are we doing this?
Our team is composed of individuals with expertise in teaching, educational oversight, and research as well as those who are beginning their careers as educational scholars.
The volume of health professions education articles has become overwhelming. In curating some of the best new published papers, we hope to make it easier for all of us to keep abreast of cutting edge educational scholarship and practices.
We'd welcome involvement in the selection process. If you are interested in supporting this work or have perspectives to share, please email Sean Tackett: stacket1@jhmi.edu. You can also follow @MedEdMustReads on Twitter to be notified when new must reads are selected.
(Reviewers: Kavita Chapla, Belinda Chen, Alaina Chodoff, Kara-Grace Leventhal, Gigi Liu, Emily Ma, Thiago Bosco Mendes, Susan Mirabal, Amin Nakhostin-Ansari, Hannah Oswalt, Stasia Reynolds, Ben Roberts, Elizabeth Ryznar, Carolina Saldanha, Dan Sartori, Sean Tackett, Scott Wright)
Featured This Month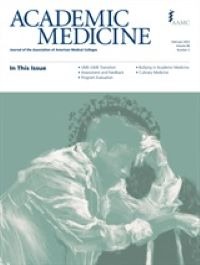 The Gist
• Innovation report describing one school's 7-year initiative to improve mental health; it included a mental health panel, an "I screwed up" faculty story slam, and social media storytelling.
• Activities were highly rated and medical students' utilization of counseling services increased after the initiative started.
Why This Is A Must Read
Many schools continue to struggle to create a climate that supports students' psychological well-being. This article describes a low-cost program that may be adopted and adapted to achieve meaningful results.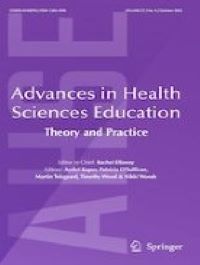 The Gist
• Interviews and observations of medical learners in a rhetorical genre study focused on the processes in creating clinical documentation.
• Composing clinical notes supported learning by identifying knowledge gaps, synthesizing information, and clarifying thought processes.
Why This Is A Must Read
It is necessary to record and communicate patient care information, and documentation can be regarded as a chore. This article highlights how the process of writing can improve thinking and have inherent educational value.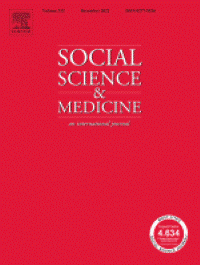 The Gist
• Interviews and analysis of technical standards from 4 U.S. medical schools to conceptualize the capability imperative.
• The culture of medicine values the "selfless superhuman," someone who can do all things and have no personal needs.
Why This Is A Must Read
Providers demand much of themselves in a demanding healthcare environment. This study describes how the characteristics of the ideal physician are impossible for anyone to develop and is a reminder that all people have limitations that must be acknowledged and respected.