What is a 'Must Read' for those interested in medical education?
Each month, we identify 3-4 noteworthy articles from the health professions education literature and label them as "must reads." Selection is based on several criteria including originality and methodological rigor. Our process includes a formal search of the peer-reviewed literature, screening titles and abstracts, full text review, and an editorial meeting to achieve consensus.
Who are we and why are we doing this?
Our reviewers include individuals with expertise in teaching, educational oversight, and research as well as those who are beginning their careers as educational scholars.
The volume of health professions education articles has become overwhelming. In curating some of the best new published papers, we hope to make it easier for all of us to keep abreast of cutting edge educational scholarship and practices.
We'd welcome involvement in the selection process. If you are interested in supporting this work or have perspectives to share, please email Sean Tackett: stacket1@jhmi.edu. You can also follow @MedEdMustReads on X (aka Twitter) to be notified when new must read articles are selected.
(Current Reviewers: Kara Alcegueire, Kavita Chapla, Scott Kinkade, Andrew Klein, Viviane Liao, Erica Lin, Emily Ma, Susan Mirabal, Amin Nakhostin-Ansari, Bridget O'Brien, Ashley Paul, Julianne Perretta, Carolina Saldanha, Katherine Senko, Julia Shalen, Kiara Smith, Sean Tackett, Scott Wright)
Featured This Month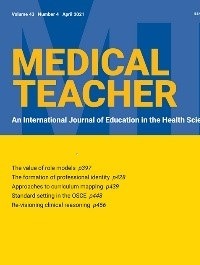 The Gist
• Overview of digital content and methods available for health professions education.
• Covers an array of options, including infographics, podcasts, videos, game-based learning, virtual patients, and extended reality.
WHY THIS IS A MUST READ
Online learning can increase access to high quality education, and it is rapidly evolving. This article's overview of resources may be a useful reference for those in health professions education.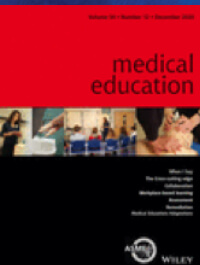 The Gist
• Interviews of evaluation leaders at 26 academic health science centers in 4 countries.
• Evaluation was poorly understood and undervalued by institutions; there were also tensions between focusing on quality improvement and meeting accreditation requirements.
WHY THIS IS A MUST READ
Rigorous evaluation is key to improving health professions curricula so they meet the needs of patients and society. This study suggests that incentives favor looking good for accreditors rather than inviting criticism and ideas for innovation and change.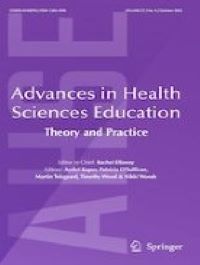 The Gist
• Mixed methods study of pharmacist students' performance on objective structured clinical exams (OSCEs) compared to simulated patient "mystery shopper" visits to a community pharmacy.
• Students performed much worse with the mystery shopper.
WHY THIS IS A MUST READ
Clinical settings differ from simulated environments. The mystery shopper method offers a way to assess typical behaviors and share feedback that improves practice.