What is a 'Must Read' for those interested in medical education?
Each month, we identify 3-4 noteworthy articles from the health professions education literature and label them as "must reads." Selection is based on several criteria including originality and methodological rigor. Our process includes a formal search of the peer-reviewed literature, screening titles and abstracts, full text review, and an editorial meeting to achieve consensus.
Who are we and why are we doing this?
Our team is composed of individuals with expertise in teaching, educational oversight, and research as well as those who are beginning their careers as educational scholars.
The volume of health professions education articles has become overwhelming. In curating the best new published papers, we hope to make it easier for all of us to keep abreast of cutting edge educational scholarship and practices.
We'd welcome involvement in the selection process. If you are interested in supporting this work or have perspectives to share, please email Sean Tackett: stacket1@jhmi.edu. You can also follow @MedEdMustReads on Twitter to be notified when new must reads are selected.
(Reviewers: Kavita Chapla, Belinda Chen, Alaina Chodoff, Kara-Grace Leventhal, Gigi Liu, Emily Ma, Thiago Bosco Mendes, Susan Mirabal, Amin Nakhostin-Ansari, Hannah Oswalt, Stasia Reynolds, Ben Roberts, Elizabeth Ryznar, Carolina Saldanha, Dan Sartori, Sean Tackett, Scott Wright)
Featured This Month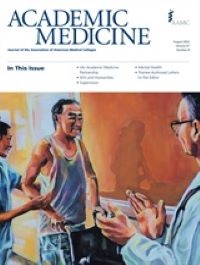 The Gist
• Curriculum analysis of race as portrayed in Boston University School of Medicine's 4-year medical student program.
• Recommendations to improve the curriculum included challenging the biologic framing of race, developing students' "equity competencies," and fostering institutional environments that support activism and dialogue.
Why This Is A Must Read
This article describes an unusually rigorous approach to critically examining a curriculum and presents several frameworks that can reduce racism and enhance equity in medical curricula.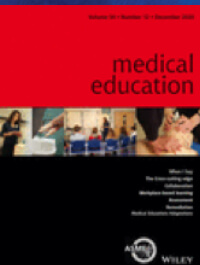 The Gist
• Commentary on the state of the science related to deliberate reflection as a method of working through clinical cases.
• Describes relevant evidence, provides a stepwise approach to deliberate reflection, and summarizes areas for future study.
Why This Is A Must Read
Diagnostic error remains a significant source of clinical harm and waste. Deliberate reflection offers a framework to systematically weigh clinical evidence, avoid biases, and improve diagnostic accuracy.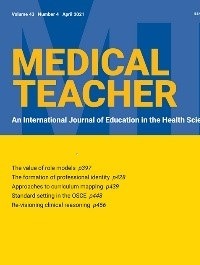 The Gist
• Surveys, interviews, and ethnographic observations to understand clinical uncertainty in inpatient medical learning environments.
• Uncertainty was associated with discomfort and perceptions of competitive learning environments; it was often avoided, especially among less experienced physicians.
Why This Is A Must Read
Transitioning from classroom-based education to learning in complex clinical environments can be challenging. This study highlights that clinicians can be role models by acknowledging limitations and explicitly discussing clinical uncertainty.