What is a 'Must Read' for those interested in medical education?
Each month, we identify 3-4 noteworthy articles from the health professions education literature and label them as "must reads." Selection is based on several criteria including originality and methodological rigor. Our process includes a formal search of the peer-reviewed literature, screening titles and abstracts, full text review, and an editorial meeting to achieve consensus.
Who we are and why are we doing this?
Our multidisciplinary team is composed of individuals with expertise in teaching, educational oversight, and research as well as those who are beginning their careers as educational scholars.
The volume of health professions education articles has become overwhelming. In curating the best new published papers, we hope to make it easier for all of us to keep abreast of cutting edge educational scholarship and practices.
We'd welcome involvement in the selection process. If you are interested in supporting this work or have perspectives to share, please email Sean Tackett: stacket1@jhmi.edu
(Core team: Kavita Chapla, Alaina Chodoff, Benjamin Roberts , Elizabeth Ryznar, Sean Tackett, and Scott Wright)
Featured This Month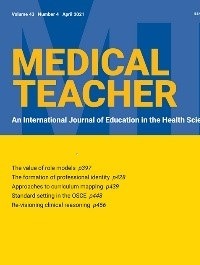 The Gist
• Tips to incorporate principles of mindfulness in medical teaching.
• Defines "mindful teaching" and suggests how to practice present-moment awareness, openness, curiosity, perspective-taking, and nonjudgment with medical learners.

Why This is a Must-Read
Mindfulness has benefited patients, clinicians, and learners. Practicing mindful teaching may benefit teachers and foster an environment that promotes mindfulness.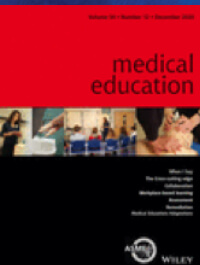 The Gist
• Focus group discussions of medical students early in clinical years, analyzed against Glaser's framework of child neglect.
• Examples of learner neglect were identified in Glaser's 5 categories of psychological neglect and in physical neglect.

Why This is a Must-Read
Educators are responsible for the development and growth of learners. No one would condone child neglect; yet learner neglect may be tolerated in busy clinical environments. Awareness of how learners may experience neglect is a first step in preventing it.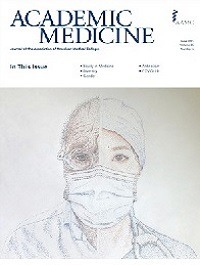 The Gist
• Scoping review of 769 studies on arts and humanities (A&H) in physician and interprofessional education.
• Studies were heterogeneous, representing diversity in approaches and a lack of shared language.

Why This is a Must-Read
The use of A&H in medical education is widely encouraged but has not realized its potential. In summarizing the A&H landscape, authors indicated a need for a coherent framework that informs future A&H efforts and proposed their own in a one-page format. Please copy and paste the following link into your browser:
https://journals.lww.com/academicmedicine/
Citation/9000/The_Prism_Model_for_Integrating_
the_Arts_and.96850.aspx