What is a 'Must Read' for those interested in medical education?
Each month, we identify 3-4 noteworthy articles from the health professions education literature and label them as "must reads." Selection is based on several criteria including originality and methodological rigor. Our process includes a formal search of the peer-reviewed literature, screening titles and abstracts, full text review, and an editorial meeting to achieve consensus.
Who are we and why are we doing this?
Our multidisciplinary team is composed of individuals with expertise in teaching, educational oversight, and research as well as those who are beginning their careers as educational scholars.
The volume of health professions education articles has become overwhelming. In curating the best new published papers, we hope to make it easier for all of us to keep abreast of cutting edge educational scholarship and practices.
We'd welcome involvement in the selection process. If you are interested in supporting this work or have perspectives to share, please email Sean Tackett: stacket1@jhmi.edu
(Team: Kavita Chapla, Thiago Mendes, Elizabeth Ryznar, Sean Tackett, and Scott Wright)
Featured This Month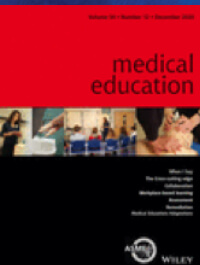 The Gist
• Interviews of physicians, residents, and nurses about experiences with fatigue in healthcare.
• Risks from fatigue were acknowledged but respondents minimized negative impacts of fatigue on their own care, some believing they were immune to fatigue.
Why This Is A Must Read
We are not our best when we're tired, yet physical, cognitive, and emotional exhaustion (and its risks) are common in healthcare. Feeling tired is not failing. Systems must change to support providers' highest levels of performance.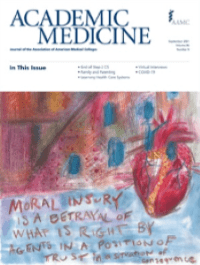 The Gist
• Commentary describing "observable practice activities (OPAs)" that could be used to assess non-cognitive attributes.
• Provides a table of 18 non-cognitive attributes with 110 OPAs.
Why This Is A Must Read
Some of the most important characteristics for providing excellent patient care are difficult to measure. This list of OPAs offer a practical starting point for assessments that can make these attributes easier to see and lead to feedback and improvement.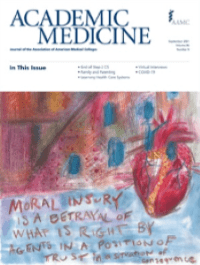 The Gist
• Commentary describing modern organizational approaches to employee development in relation to approaches for physician employees.
• Suggests a framework drawn from the U.S. military to guide lifelong professional development.
Why This Is A Must Read
Physicians are often on their own to navigate a variety of career options after formal training. Physician employers could learn from common approaches that explicitly value and contribute to ongoing personal and professional growth.