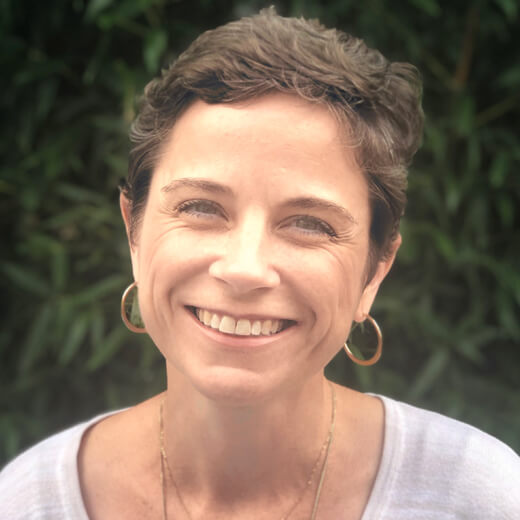 Maureen Flood, MA, MSN, AGPCNP-C, CRNP (she/her)
I am grateful to work with colleagues who consistently demonstrate the best of healthcare and the best of humanity. They help me remain joyful, engaged, and compassionate so I can provide the best possible care to our patients.
Bio
My professional interests include heart health, socioeconomic determinants of health, access to care, patient engagement, public health, and transcultural health care. I am passionate about working with patients to engage them in their own care and problem solve to overcome barriers to reaching their wellness goals. In our clinic, I have worked with my colleagues and our heart failure and other complex patients to reduce hospital admissions and improve access to care. Prior to becoming a nurse, I worked in global health, supporting cervical cancer prevention and control programs and chronic disease service delivery improvement programs in Asia and Latin America, and in humanitarian response around the world. As a fluent Spanish speaker, I am able to care for our Spanish-speaking Latinx patients in their preferred language.
Outside of work, I enjoy reading (especially murder mysteries and true crime!), travel (50 countries and counting!), yoga, crafts, and gardening. Our amazing blended family also loves camping and board games.
Education
Degrees

M.S.N. / University of Michigan 2015

M.A., Social Change and Development and International Economics / Johns Hopkins School of Advanced International Studies 2002
Scholarly Interests
Community and population-level interventions for prevention and management of cardiovascular disease. Chronic disease prevention and management in underserved populations.
Selected Publications
World Health Organization, CDC Foundation, George W. Bush Institute. (2019). Section 3: Patient and Programme Monitoring. In World Health Organization, CDC Foundation, George W. Bush Institute, Improving data for decision-making: a toolkit for cervical cancer prevention and control programmes. Geneva: World Health Organization. ISBN 978-92-4-151425-5.

View publication

Dao, B., Farmer, M., Reinsel, M., Williams, E., & Murphy, E. (2018). Hyperglycemia in Pregnancy: A Program Implementation Guide. Baltimore: Jhpiego Corporation.

Reinsel, M. J. & Andrews, M. M. (2016). Nursing and global health. In M. Andrews & J. S. Boyle (Eds.), Transcultural concepts in nursing care (7th ed.). Philadelphia: Wolters Kluwer Lippincott Williams & Wilkins.

View publication

Martin, C. E., Tergas, A. I., Wysong, M., Reinsel, M., Estep, D., & Varallo, J. (2014). Evaluation of a single‐visit approach to cervical cancer screening and treatment in Guyana: feasibility, effectiveness and lessons learned. Journal of Obstetrics and Gynaecology Research, 40(6), 1707-1716. doi:10.1111/jog.12366

View publication

Reinsel, M. J., Lu, R., Wysong, H., Besana, G., Lambe, F. M., Drake, M. (2012, March). Scaling Up Cervical Cancer Prevention: Opportunities, Challenges and Successes. Full-Panel Abstract submitted to the 2012 Global Health Conference, Washington, DC.