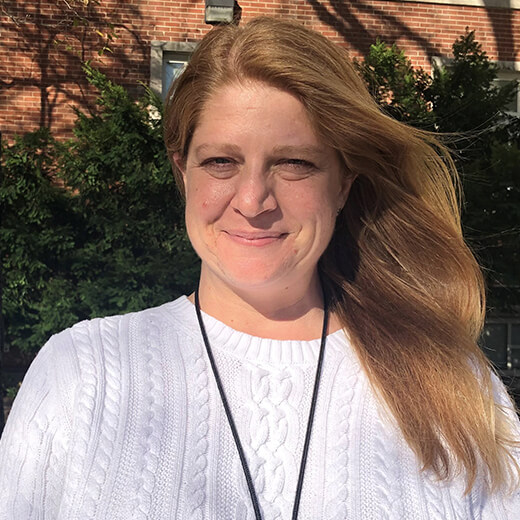 Kim Williams
Our Division's culture is deeply rooted in respect, trust, and transparency. Members of our division are dedicated to supporting each other's personal and professional goals & dreams.
Bio
I first began my journey at Johns Hopkins Bayview Medical Center in 1995 as a volunteer in the Internal Medicine Clinic. Over the course of two decades, my role has evolved in such a way that I now collaborate with trainees, faculty and staff across all clinical departments at Johns Hopkins University School of Medicine.
As administrative specialist for GIM, I am immersed in many of the Division's programs. A majority of my effort is spent managing the Miller Coulson Academy of Clinical Excellence, serving on the Development Team for CLOSLER.org., and also supporting efforts for the Women's Task Force on Academic Careers in Medicine.
In my free time, I enjoy being with my 2 young daughters and refining my guitar-playing skills.