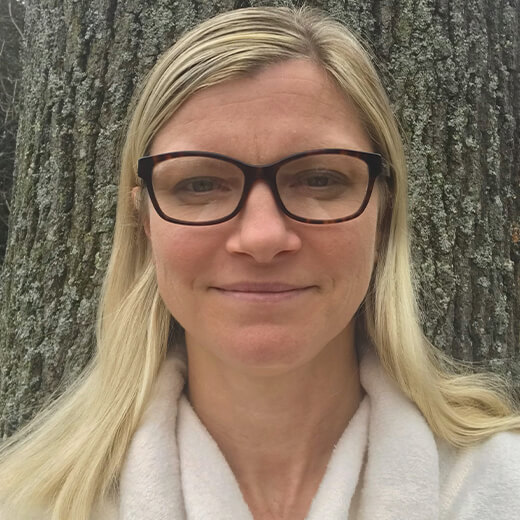 Heather Agee, M.D.
I have been in the GIM Division for 15 years because it is filled with wise people who aren't easily swayed from the ideals of people, learning and personal growth. When work is hard but important, these are the people you want with you.
Bio
My professional interests are embedded in being a generalist. I practice primary care for a diverse patient population and try to understand what each patient needs to thrive. The other part of my work is in improving how patients and providers experience and benefit from primary care. My passion is to try to make everyone's life and work just a little bit better than it was yesterday.
I am a full time mom, wife and doctor. I love books and movies that change my perspective, I am desperately trying to get over my fear of skiing, and being inside organizing my house or outside gardening, running or riding bikes brings me joy.
Education
Degrees

B.S. / Wake Forest University 1998

M.D. / Wake Forest University 2002

Residencies

Internal Medicine Residency / Johns Hopkins Bayview Internal Medicine 2005

Board Certifications

Certification in Internal Medicine / Board of Internal Medicine, 2005