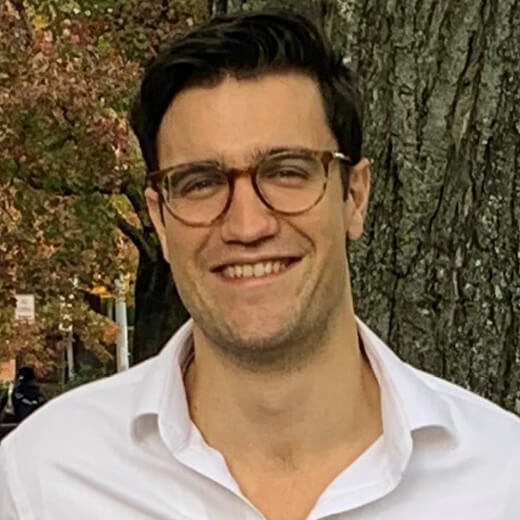 Tyler Dunn, M.H.A.
Bayview General Internal Medicine is a team where everyone's commitment and passion for high quality patient care is matched only by their cooperative spirit and devotion to education.
Bio
I began my career at Federally Qualified Health Center in NYC. I am passionate about the intersection of health care and social determinants. I am professionally interested in multi-disciplinary collaborations that address the totality of a patient's need beyond the walls of a hospital or health center. In my role as Business Services Analyst, I am responsible for overseeing the quality, operational, and financial data for the Division.
In my spare time, I love to read, backpack, hike, and try new restaurants, and often spend my weekends on the Baltimore Waterfront with a coffee and book or in the Western Maryland or Virginia Mountains. I'm also an avid basketball fan and zealous supporter of the UConn Men and Women's Basketball teams and, begrudgingly, the New York Knicks.