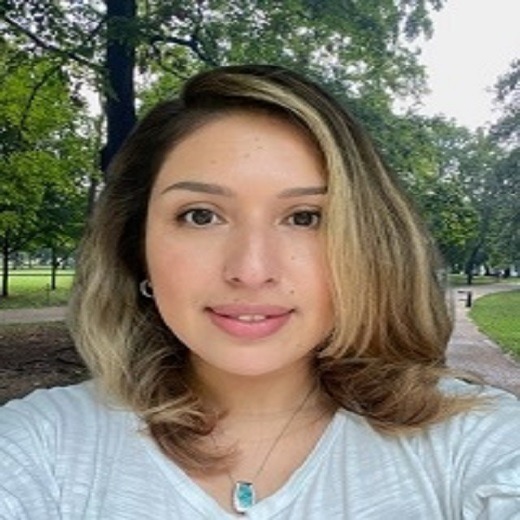 Susan C. Mirabal, M.D.
Our GIM MedEd division is truly one of a kind. Our multidisciplinary team, led by caring, nurturing and compassionate physician-mentors, is redefining what it means to deliver patient-centered care.
Bio
I am passionate about improving medical education thru thoughtful and deliberate teaching, coaching, and mentoring. As a general medicine physician, I am committed to providing culturally sensitive medical care to diverse populations.  
Before embarking on my medical career, I was a plant physiologist, avid oil painter and novice baker. After finishing medical school at the University of New Mexico, I moved to New York and completed my Internal Medicine residency with a focus on Community Medicine.  
As a recent NY transplant, I am enjoying the beautiful landscapes that Baltimore has to offer and am excited to get back to oil painting.  Also recently hooked on cycling and rowing.
I can usually be found at the local farmers market with my husband and young son. 
Education
Degrees

B.S. Biology / Univeristy of New Mexico 2008

M.S. Biology / University of New Mexico 2010

M.D. / University of New Mexico 2018

Residencies

Internal Medicine, focus on Community Medicine / New York University 2021

Fellowships

Current / Johns Hopkins University
Scholarly Interests
Graduate medical education Minority advocacy and inclusion in Medicine
Selected Publications
Mirabal S, Trivedi S, Fried M. 5 Pearls on Smoking cessation. 18 Sep 2019. Core IM Podcast.

View publication

Mirabal S. ed: Torres, C. Primecuts. Clinical Correlations. 11 Dec 2018.

View publication

Peterson S, Mirabal S, Coleman L, Romero-Leggott V, Plaza V, Rohan-Minjares F. Hablas Espanol? Language Assessment in Medical Students. MSPress Journal 2015;2(1);1-6

NHMA Adult Immunization ToolKit. Aug 2015. A campaign to improve vaccination rates in the Hispanic community.

View publication

Mirabal S. Malignant Melanoma. JAMA. 2014;311:23,2443

Shanmugam I, Abbas M, Ayoub F, Mirabal S, Bsaili M, Caulder E, Weinstock D, Tomkinson A, Hromas R, Shaheen M. USP 20 regulates Rad17 stability, checkpoint kinase 1 phosphorylation and DNA repair by Homologous Recombination. J Biol Chem 2014;289(33):22739-48

Mirabal S. Of Medication and Horses. Medical Muse 2014;19;1:46.